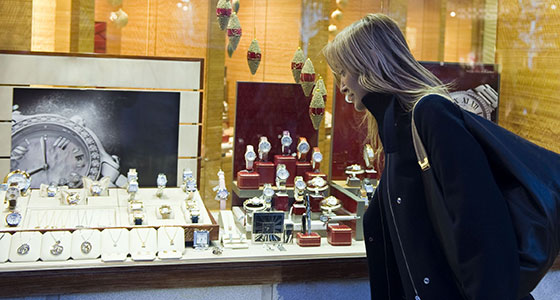 Style, beauty and a particular affinity for a branded product are wholly personal criteria. And what a pleasure it is to offer or receive a timepiece as a gift...
Whenever you decide to buy a watch, be sure first and foremost to visit an authorised specialist retailer: this will give you the assurance that you are buying a genuine product, and allow you to receive the right advice and benefit from the manufacturer's warranty.
Some manufacturers also offer their products for sale on the Internet. If you opt for this solution, be sure to visit the brand's official website or one of its approved representatives, bearing in mind that large quantities of fake watches are unfortunately available online.
When you make your purchase, don't hesitate to ask questions about the product, its brand, the company that manufactured it, etc. Also make sure you receive a warranty certificate, duly completed, as well as any technical documentation accompanying your watch.
Swiss watch manufacturers have a worldwide sales and after-sales service network which can provide you with all the assistance you need. In most cases, addresses are available on brands' official websites.