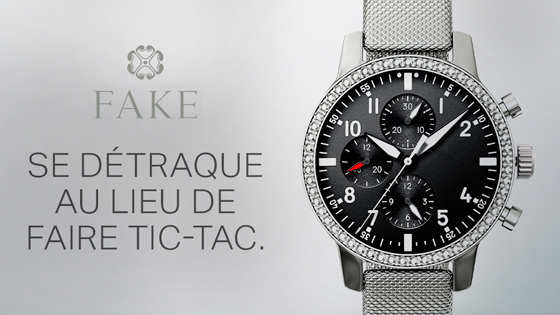 Online retail is booming more than ever – and so is the counterfeiting industry. But how can buyers be persuaded to resist cyber criminals' attractive offers? The Stop Piracy association has come up with a solution – by advertising fake products honestly.
On 1 May, the association has launched an online campaign under the slogan "Counterfeits cause harm. Even to you." to raise consumers' awareness of the dangers and risks of buying counterfeit products online. Many shoppers are often completely unaware that illegal copies can be harmful to them.

Stop Piracy analysed which illegal copies of original products are particularly popular with consumers and which counterfeit goods present higher risks. They then worked with the advertising agency TBWA to produce humorous video and image ads. These present well-known lifestyle, health and leisure products that are easily recognisable. A common thread running through the campaign is the fictitious brand "Fake", which advertises imitations of original products. The captions and voiceovers parody familiar advertising claims and reveal with brutal honesty the harm that illegal copies can cause. More information about counterfeiting and piracy can be found by clicking on the ad, which leads to the landing page of the campaign.

The campaign will run on the social media channels YouTube, Instagram and Facebook. The cooperation partners in the fight against piracy are the General Marketplaces platforms (anibis.ch, Ricardo und tutti.ch) of the SMG Swiss Marketplace Group. They have undertaken communications measures to support the campaign.
May 17, 2023