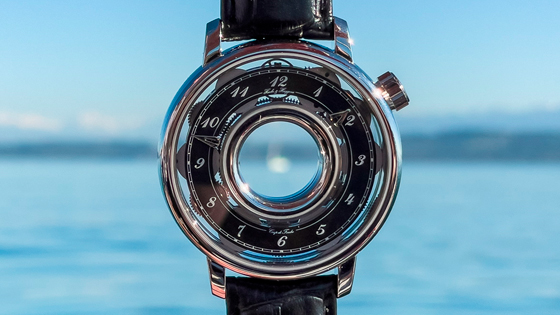 Hooke & Huygens is a new brand of mechanical gold watches that are equipped with customisable gems.
Placed in the centre of the timepieces, the gems can be personalised as desired. They are fashioned from 15mm natural stones, metal, microsculptures or even gems set in a frame. The patented semi-skeletonised ring-shaped movement features eight elegantly connected hand-wound barrels, endowing the timepiece with an almost one-week power reserve.

Hooke & Huygens designs, develops, assembles and tests movements and cases in-house, with all custom-made parts manufactured in the Neuchâtel area. The name of the brand is a tribute to the scientists Robert Hooke and Christiaan Huygens, who both invented the balance-spring in the 17th century.
May 04, 2023