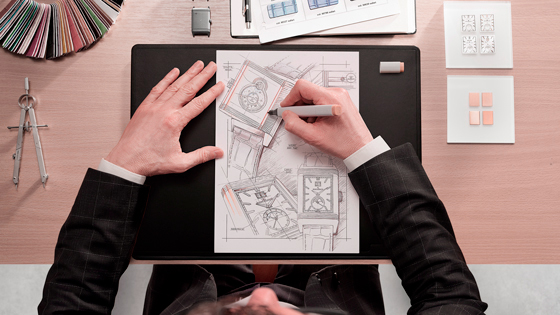 Paying tribute to the 180 different watchmaking skills that are gathered under one roof at its Manufacture in the Vallée de Joux, Jaeger-LeCoultre launches a new series of short films that take viewers behind the scenes as never before.
With each video focusing on a single skill, including rarely seen stages of the watchmaking process, In the Making is an intimate tribute to the artisans who practise each of those skills. Taking the artisans' own words to explain their processes, each film conveys the passion and dedication that drive them to imagine, produce, assemble and decorate fine timepieces. The sense of intimacy is amplified by evocative lighting, over-the-shoulder camera angles, and close-ups of the precise gestures that have been perfected through countless years of practice.

Lending equal weight to all of the skills housed within Jaeger-LeCoultre's fully integrated Manufacture, In the Making is arranged in several chapters, corresponding to the sequence of steps required to create a timepiece: Design, Produce, Finish and Ornament.
March 23, 2023