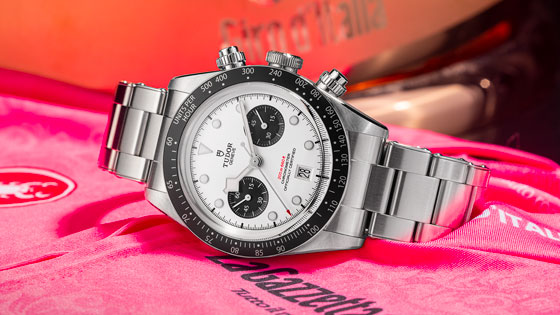 The watchmaking company is strengthening its commitment to professional cycling by becoming the official watch of all RCS Sport races, including the renowned Giro d'Italia.
The maglia rosa, the coveted pink jersey that symbolises victory, has over a century of history behind it. The race was initiated in 1909 and still exists today at the highest level of the discipline. The Giro d'Italia is considered by many cycling fans to be the most challenging, beautiful and festive race on the Grand Tour calendar.

RCS Sports and Events is a sports and media company specialising in the management, marketing and promotion of sports events. Its portfolio includes professional competitions and major sporting events, including the Giro d'Italia and some of the most important cycling races on the planet, such as the Milan-San Remo and the Giro di Lombardia that are part of the five great classic one-day events known as the "Monuments". RCS Sport is currently one of the most renowned and qualified players in the world thanks to its expertise, its consultants and its high-level management.
March 09, 2023