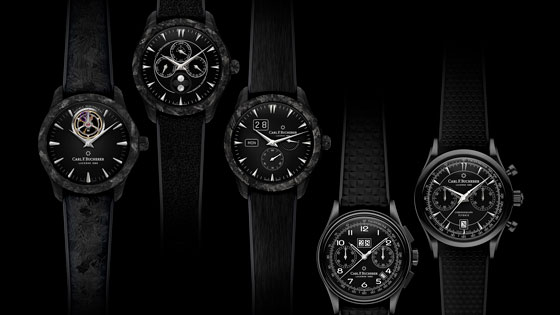 In 2023, the Lucerne company celebrates its 135th anniversary, an ideal occasion to enter a new era. To mark the occasion, it is presenting the CFB Collection Capsule, a collection of five timepieces that reimagine the brand's flagship models in order to explore time differently and appeal to a contemporary clientele.
Comprising five different timepieces – three of which are only available in limited editions – the CFB Collection Capsule is positioned to appeal to all those whose independent character sets them apart and gives them a slightly offbeat perspective on the world. The watch Maison now has a clear vision for the future and will take different paths to explore time. Within this context, it has decided not to launch men's or women's timepieces in a defined age group, but rather to continue offering watches that capture the mood of contemporary generations and reflect their taste for sophisticated design, innovative mastery and excellent craftsmanship.

Carl F. Bucherer will connect with watch lovers around the world by unveiling each of the five new timepieces on the same day in various cosmopolitan cities that have played an important role for the three generations of the Bucherer family over the past 135 years.

In keeping with the pioneering spirit of Carl F. Bucherer, the brand has turned to forged carbon to create each of the five watches in the CFB Collection Capsule. This family of timepieces will consist of the Manero Tourbillon Double Peripheral Black (30 units) with COSC-certified chronometer; the Manero Peripheral Perpetual Calendar Black (88 units) with COSC-certified chronometer; the Manero Peripheral BigDate Black (188 units) with COSC-certified chronometer; the Manero Flyback Black (non-limited edition) and the Heritage BiCompax Annual Black (non-limited edition).

In its 135th anniversary year, the brand's wanderlust as exemplified by the CFB Capsule Collection will take it on new adventures to explore time differently. This collection marks the beginning of a series of new launches.
March 09, 2023