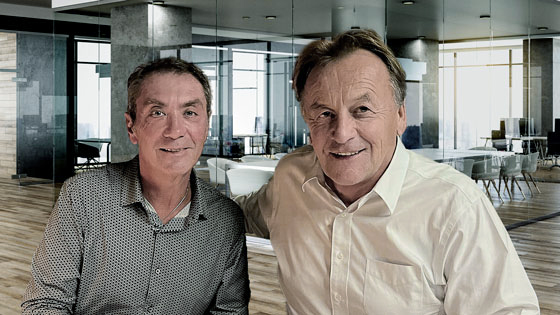 Vince Visco (CEO Axial Medical) and François Billig (CEO Acrotec)
On 10 January, the Acrotec Group announced that it had reached an agreement to acquire the American company Axial Medical.
Based in Pennsylvania (USA), the family business is a leader in the production of high-precision components for the medical industry.

Founded in 2014, it operates a 3,700m2 production facility in Warminster, with over 60 5-axis CNC mills. It specialises in high-volume production of implants for spinal, orthopaedic and trauma surgery and works with a wide range of medical device suppliers worldwide.

Two years ago, global investment firm Carlyle invested in the Acrotec Group with the aim of actively supporting organic growth strategy and notably strengthening the offering of its Medtech business in new geographical areas across Europe, Asia and North America.

The acquisition of Axial provides the group with an excellent entry point into the US market, offering high-quality medical diversification. This transaction will significantly strengthen Acrotec's Medtech division and open up new opportunities for further mergers and acquisitions in the US.
January 26, 2023