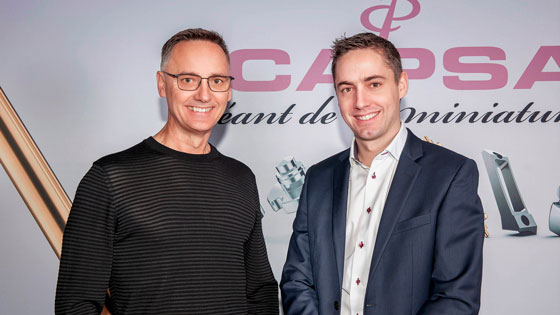 A veritable benchmark in high-end watch exterior components and movements, Capsa has been co-directed by Kevin Streit since 1 January 2023. This young entrepreneur at heart will be operating alongside his father Daniel Streit, director of the company since 1998.
After graduating as a microtechnology technician specialising in industrial processes, Kevin Streit began his professional career in Neuchâtel as an automation developer. After climbing several rungs of the corporate ladder, he became head of the Technical & Quality Department in 2020 while at the same time completing an EMBA in management and leadership at the HE-ARC in Neuchâtel.

Having joined the Acrotec group last May, Capsa has just passed the historic milestone of CHF 50 million in turnover for 2022 – contributing to a very positive context that facilitates the evolution of this governance.
January 19, 2023