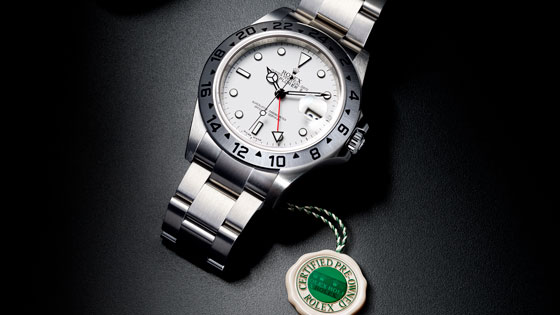 Bucherer successfully entered the pre-owned watches business back in 2019, thriving and expanding quickly – both online and offline.
In addition to an ever-wider range of carefully curated luxury watches, Bucherer has gradually expanded its own network of Certified Pre-Owned sales outlets, of which there are currently around 50 worldwide. Now, Bucherer is the first retailer in Europe to join the Rolex Certified Pre-Owned programme.

Rolex's new certification programme now makes the Certified Pre-Owned business even more attractive and strengthens the foundation of trust for Bucherer customers. As part of the programme, all the Geneva-based brand watches retailed by Bucherer will be authenticated by Rolex itself. The timepieces receive a two-year international Rolex CPO warranty and dedicated Rolex CPO accessories, such as a Rolex CPO label and a Rolex CPO pouch – offering excellent added value for Bucherer's customers. This not only marks a milestone for this Swiss family company, but also for the watch industry as a whole: it will further bolster the market for pre-owned watches. This service has being introduced with immediate effect at European Certified Pre-Owned sales outlets in Switzerland, Germany, Austria, France, Denmark and the United Kingdom. It will subsequently be rolled out to the USA.
January 19, 2023