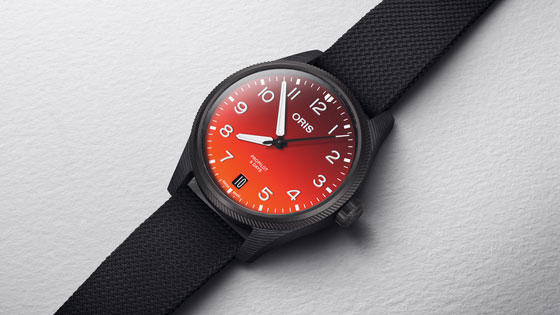 As part of its commitment to environmental protection, Oris has unveiled a new partnership with Coulson Aviation, the world's leading aerial firefighting organisation.
Based in Canada, the family-run independent company sends pilots, planes and equipment to areas of the world affected by wildfires. In the Northern Hemisphere summer, that chiefly means the US and California; during the Southern Hemisphere's summer, its resources are split between Australia and South America. The vision: to crush fires and assist firefighters on the ground as well as to protect life and the environment.

Coulson Aviation was founded in 1960 by Cliff Coulson as a logging company, but under the leadership of his son Wayne, it has diversified over the past four decades, chiefly in the area of aerial firefighting, using proprietary technology and innovation to bring effective relief in time-sensitive emergencies.

Now led by Wayne and his sons Britton and Foster, the company lives by two questions that also echo through the corridors of the Oris factory in Hölstein: "How to help the most, and how to do it better?"

To mark this important partnership, Oris has created a watch based on the Big Crown ProPilot. Its most striking feature is its fiery, gradient orange dial, a clear symbol of the perilous environments Coulson's brave pilots rush towards when most others are obliged to turn away. Surrounding it is a carbon fibre case produced using an innovative, patented 3D printing process created by the Swiss Federal Institute of Technology Zurich (ETHZ). Inside it is Oris's equally innovative, highly-anti-magnetic five-day automatic Calibre 400. Only 1,000 of these timepieces will be made.
December 01, 2022