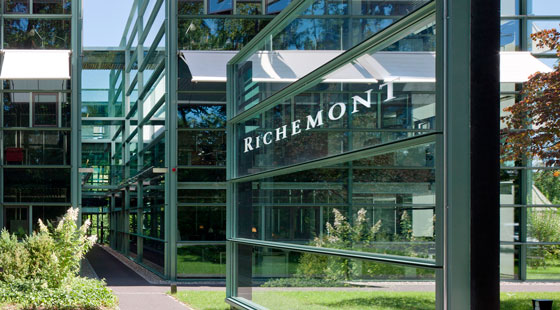 In the first six months of the financial year, Richemont reported another set of strong results as the momentum seen in the first quarter of the financial year continued into the second quarter.
Sales from continuing operations increased by 24% to € 9.7 billion and operating profit from continuing operations by 26% to € 2.7 billion.

Compared to the prior-year period, double-digit sales increases were recorded, at actual exchange rates, across all business areas, channels and regions excluding Asia Pacific where sales grew by 3%. Growth was led by the retail channel which, together with the online channel, contributed 73% of Group sales.

In terms of business areas, all grew profitably, with the highest growth rates in sales at +27%, recorded by the Other segment mostly composed of Fashion & Accessories Maisons, and the highest profitability at 37.1%, generated by the Jewellery Maisons.

With a 24% sales growth overall and higher sales in all regions and distribution channels, the Jewellery Maisons, Buccellati, Cartier and Van Cleef & Arpels, reaffirmed their leading position. To further support their strong development, manufacturing sites are being expanded, operational teams reinforced, and communication initiatives intensified. Their superior growth was driven by the retail channel, which generated over three quarters of the Maisons' sales.

Specialist Watchmakers expanded sales by 22%, with all Maisons, regions and distribution channels recording growth, a reflection of their strong appeal and the successful "iconisation" of their collections.

The Group's Other business area, which now includes Watchfinder, saw nearly all Maisons post sharp sales growth across channels and regions. Creativity and execution drove a 27% sales growth and improved profitability of € 56 million.

Chloé, Montblanc and Peter Millar, including G/FORE, contributed most to the sales increase.

At Group level, operating profit and operating margin from continuing operations rose to € 2.7 billion and 28.1%, respectively. Profit for the period from continuing operations increased to € 2.1 billion, benefiting from a strong operating profit and lower net finance costs.
November 24, 2022