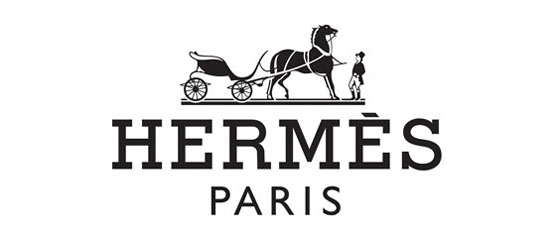 At the end of September 2022, the group's consolidated revenue amounted to €8,611 million, up 30% at current exchange rates and 24% at constant exchange rates compared to the same period in 2021.
In the third quarter, sales reached €3,136 million, up 32.5% at current exchanges rates and 24% at constant exchange rates, with strong growth in all the business lines.

All the geographical areas posted very strong performances. Sales in group's stores (+23%) benefitted from the reinforcement of the exclusive distribution network and online sales. Wholesale activities growth (+26%) reflected the resumption of travel retail.

Asia excluding Japan (+21%) continued its strong momentum, thanks to an excellent third quarter (+34%). Sales in Greater China picked up strongly, despite temporary closures due to public health measures mainly in Macau, Chengdu and Dalian in July and August. Sales were particularly sustained in Singapore, Australia, Thailand and Korea.

Japan (+21%) confirmed the regularity and solidity of its growth, thanks to the loyalty of local clients.

Americas (+28%) continued on an upward trend in the third quarter.

Europe excluding France (+25%) and France (+28%), supported by the loyalty of local customers, benefitted from the recovery in tourist flows, especially in France, the United Kingdom and Italy.

All the business lines confirmed their high levels of sales, with Ready-to-wear and Accessories, Watches and Other Hermès business lines posting a remarkable increase in the third quarter, confirming Hermès' great attractiveness.

The growth of the Leather Goods and Saddlery division (+13%) benefitted from the strong rebound in Greater China in Q3 and very sustained demand.

The Ready-to-Wear and Accessories division (+38%) pursued its strong momentum, thanks to the success of the ready-to-wear, fashion accessories and footwear collections.

The Silk and Textiles business line (+27%) achieved great performance.

Perfume and Beauty (+18%) benefitted from the success of the latest launches such as the eau de parfum H24.

The Watches business line (+55%) confirmed its remarkable performance thanks to the development of timepieces involving exceptional know-how such as the Arceau Le temps voyageur watch and the success of the new H08 watch and its pillar lines such as Cape Cod and Heure H, around a watch collection where technique echoes aesthetics.

Other Hermès sectors (+31%) pursued their highly dynamic growth, both in Homeware and Jewellery, with creative and inventive collections.

For 2022, the impacts of the public health, economic and geopolitical context are still difficult to assess. Our highly integrated craftsmanship model and balanced distribution network, as well as the creativity of the collections and clients' loyalty enable the group to look to the future with confidence.
November 10, 2022