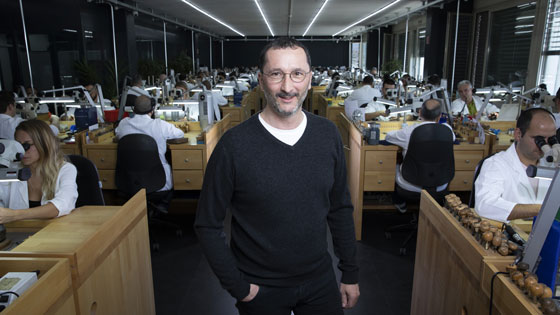 The Geneva-based jewellery design and gemsetting firm Salanitro announced on the 14 September that Patek Philippe has acquired a stake in its capital.
Much more than a partnership, this acquisition of a stake in the company symbolises the coming together of two independent family businesses.

Salanitro has been based in Geneva since its creation more than 30 years ago; and as a firm that works for the most prestigious brands, Salanitro has always favoured creativity, innovation, quality and craftsmanship, respect for tradition, service and a sense of responsibility towards its customers, as well as independence and a family spirit.

These are all values shared with Patek Philippe, whose objective is not only to engage with Salanitro SA as a partner for the long term, but above all to support and safeguard the company's future, so that it may forge ahead with confidence and continuity, beyond generations.

Still at the helm of the company, retaining his position as President and CEO of Salanitro SA, Pierre Salanitro – now 56 years old – took into account the desire of his three children not to become involved in the firm's management. The acquisition thus represents a guarantee for him to ensure that everything which has been built up will continue for the long term, and that the firm's clients will continue to benefit from exceptional service at the highest levels.
September 29, 2022