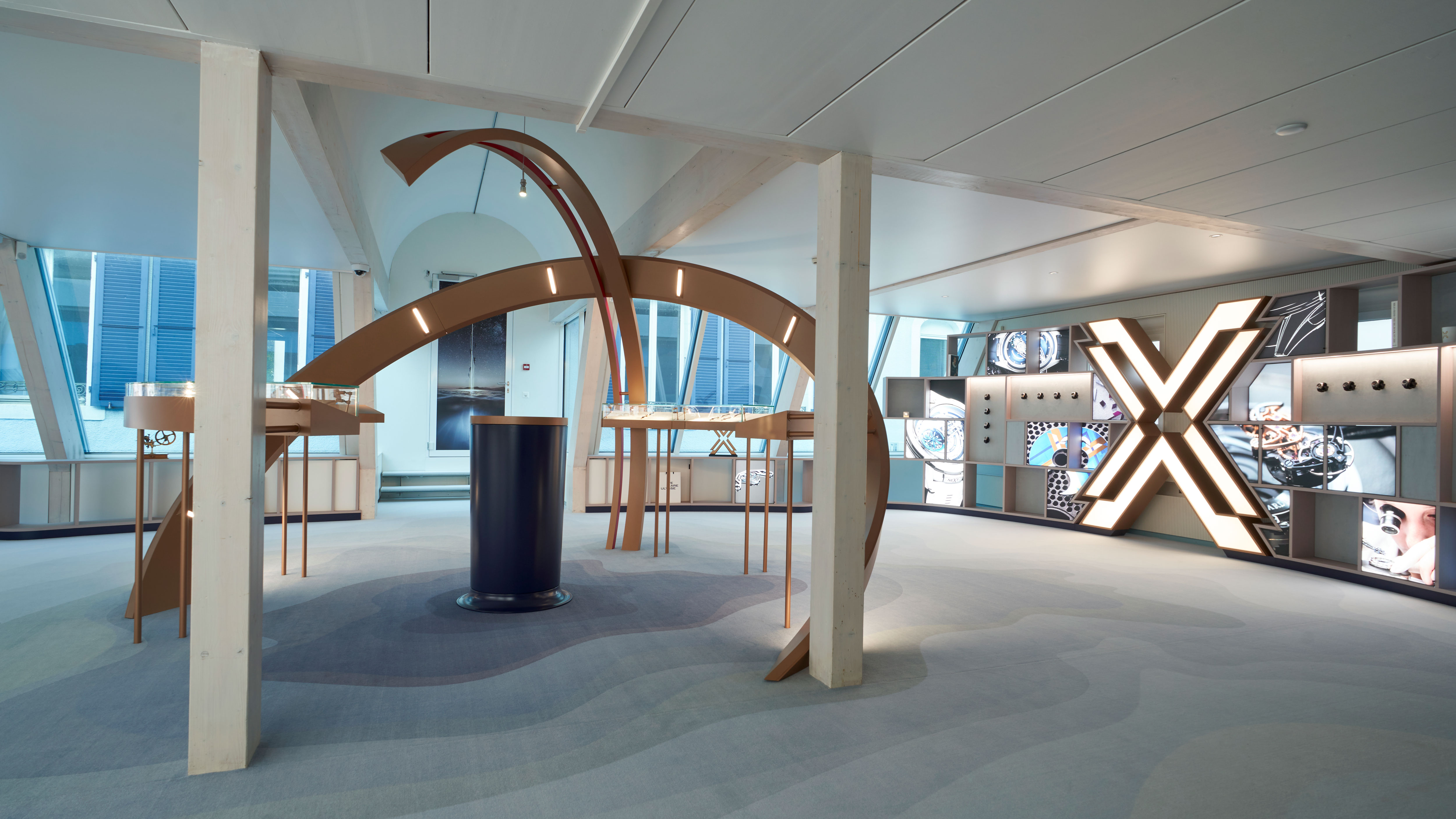 Ulysse Nardin is rounding off its anniversary year – 175 years of existence (1846-2021) – with the inauguration of a new showroom located at 3, rue des Jardins in Le Locle.
This new 175 m2 showroom is entirely dedicated to the brand's historical and current collections. Integrated within the Manufacture building, it is dedicated to telling the unique story of the company for all future visitors with a passionate interest in watchmaking.

During the inaugural evening on November 15th, guests were able to relive the rich history of the brand thanks to a guided tour given by Massimo Bonfigli. Having worked for Ulysse Nardin for 21 years, he has acquired in-depth knowledge of the brand's history and the collections as a whole. In addition, he has collaborated with Rolf Schnyder, Ludwig Oechslin and witnessed the 2014 takeover of the Manufacture by the French group Kering.

The design of this exhibition space enables visitors to discover timepieces from the past as well as the current collections. Offering a unique perspective on the key milestones of the Maison, from its inception to the present day, this gallery tells its story in an colourful and entertaining way through an allegory conveyed by Ulysse Nardin's emblem, the shark.

To celebrate this anniversary, Ulysse Nardin presented a new version of its UFO table clock. This unique copper-toned timepiece, exclusively made for this occasion, is now part of the showroom's permanent collection.

This space is not open to the general public, but is the perfect setting to welcome brand enthusiasts for organised visits.


November 25, 2021