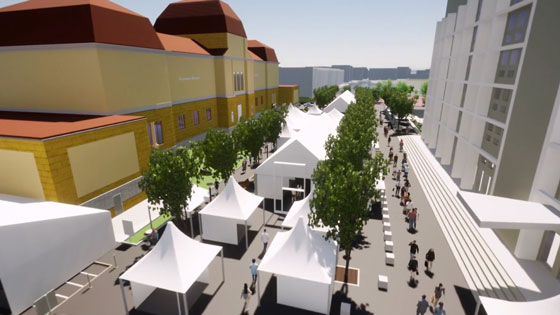 The Imagination OneWorld OneVision international watch brand exhibition will be held from September 1st to 6th in Neuchâtel.
It is organised by the Swiss Creative Events company, co-founded by Carlo E. Naldi and André Colard. Open to brands involved in watches, jewellery, precious stones and writing instruments, this event will bring together around a hundred exhibitors on the Esplanade Léopold-Robert, between the Beaulac Hotel and the Art and History Museum, which will make part of their space available for the event.

This exhibition will therefore be held between outdoors and indoors. Outside, the marquees will be equipped with booths with standardised basic structures so that all the brands feel they are being treated equally. For this first edition, 130 booths are available for rent and as of 2022, the plan is to extend in order to accommodate some 400 exhibitors.

In terms of attendance, 10,000 to 15,000 visitors are expected. With the anticipated relaxing of health regulations in Europe by September, international travel will once again be possible. This show will enable the watchmaking world to meet again after months of pandemic. Visitors will also be able to see timepieces in real, rather than virtual, situations. A health and safety plan will be drawn up to ensure strict compliance with all the directives in force at that point.
June 10, 2021