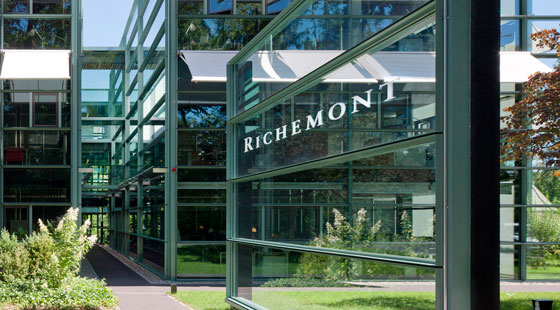 After a 26% decline in the first half of the year, turnover rose again in the second half of the year, with growth of 12%. Over the year as a whole, it reached €13.14 billion, down 8% on the previous year.
Triple-digit growth at Group Maisons' online retail sales underscores the success of our Maisons' digital transformation; overall online retail sales grew by 6% at actual exchange rates, accounting for 21% of Group sales. Solid retail sales, up at constant exchange rates, notwithstanding severe disruption from recurring widespread temporary closures of points of sales.

Jewellery Maisons grew sales beyond pre-Covid levels and increased operating margin to 31.0%, supported by strong double-digit sales growth in the second half of the year.

Digital enabling more diverse customer journeys and underpinning retail sales; increased direct engagement with end clients, now accounting for around ¾ of sales.

Strong performance in mainland China contributing to 19% sales growth in Asia Pacific, where year-on-year sales rose by triple digits in the fourth quarter.

Operating margin improved to 11.2% and profit for the year increased to € 1,289 million, impacted positively by net finance income.

The Board therefore proposes to pay a cash dividend of CHF 2.00 per 'A' share (and CHF 0.20 per 'B' share).

The new financial year got off to a good start, with a tangible acceleration across all activities in April.
June 10, 2021