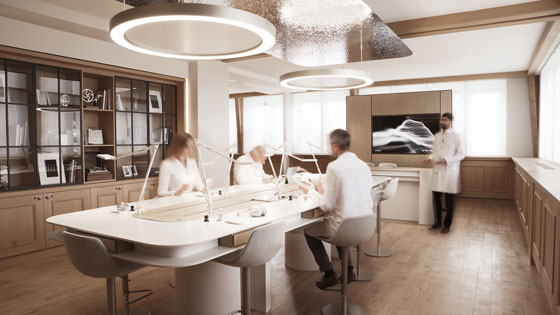 Offering a wide range of experiences, the Atelier d'Antoine launched its first discovery session in early May. This area open to the public and named after the founder of the Manufacture, Antoine LeCoultre, enables enthusiasts to immerse themselves in the world of fine watchmaking.
To honour Jaeger-LeCoultre's 150 years of expertise in striking watches, the first workshop was devoted to the theme of "The Sound Maker". An instructor and an expert offer participants in groups of eight a theoretical as well as practical approach while encouraging interaction. The students of the day can discover the origins of the famous "ticking sound", the expression of time through sound, the design of a minute repeater model and the difference between this model and a Grande Sonnerie.

Alongside the Atelier d'Antoine programme, themed tours of the Manufacture are also offered: Home of Inventions, Welcome Home, Home of Crafts.
June 03, 2021