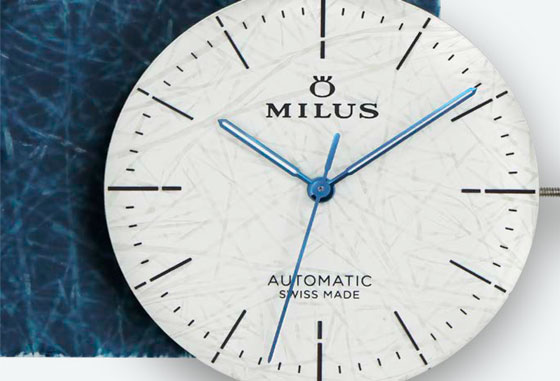 Still based at its historic Biel/Bienne site, Milus is back on the watchmaking scene. After three successive generations of time craftsmen, a new team, headed by the new CEO Lucas Edouard Tissot-Daguette, is at the helm.
The company offers classic and bold timepieces, ingeniously combining technical excellence, precision and timeless design. It has set itself the objective of creating a watchmaking development model close to its territory: fair and authentic, working with local know-how, a distribution platform accessible to the public and distributors, as well as carefully controlled prices.

On the occasion of its centenary celebrated in 2019, Milus is unveiling two new collections – Lab and Iconic – reinterpreting legendary models of the brand. Fully reflecting the Maison's DNA, they are equipped with exclusive dials and house Swiss made self-winding calibres. Delivered in a clever travel case, these creations are available online and in concept stores.
June 06, 2019