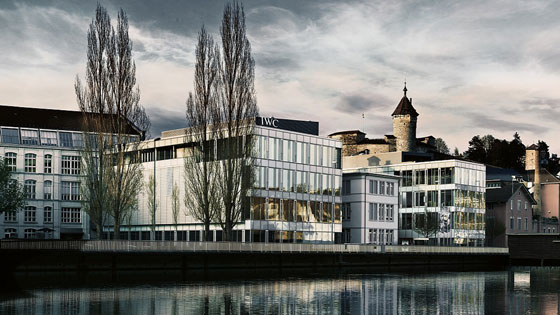 In 2017, driven by a concern for sustainable development, the Schaffhausen-based company set itself the first objectives to be achieved by 2020.
Last July, it published a report highlighting the progress made to date. Today, IWC is proud to share the following results:

Achieved its environmental targets, reducing greenhouse gas emissions by 10% and average packaging weight and volume by 30%.

Achieved its targets to reach gender equality in training, double its annual corporate volunteering hours, and reduce the absentee rate by 10% by promoting health and wellbeing.

Achieved Responsible Jewellery Council (RJC) Code of Practices recertification.

IWC also works at global and local levels in its ongoing management of environmental impacts – from designing sustainable mechanisms in its state-of-the-art Schaffhausen Manufacturing Centre, to sourcing 100% renewable electricity worldwide, both within the past two years. Moreover, the company invests in its local community as an employer, and was the first luxury watch brand to receive "Great Place to Work" certification in Switzerland, with 90% of employees stating that they were proud to be a part of the IWC family.

Increasing transparency will be an ongoing endeavour, as will implementing circular economy principles beyond those already pursued, which include reusing heat generated by production processes, recycling gold, and developing sustainable new materials.

IWC has set clear targets for 2022 focused on environmental sustainability and diversity. These include achieving Equal Pay certification, doubling the share of women in management compared to a 2017 baseline, developing and implementing a Green I.T. strategy, as well asimplementing a blueprint for sustainable events.
September 10, 2020