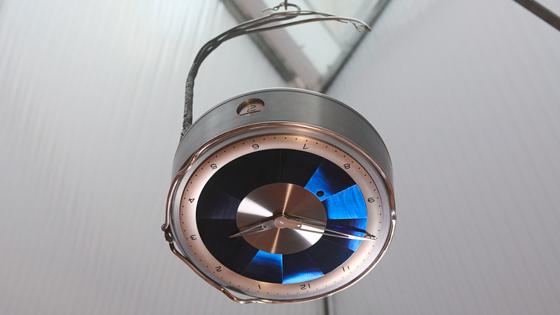 Under the impetus of Denis Flageollet, founder and master watchmaker of De Bethune, Reuge is opening up to contemporary creativity and unveiling an enchanting new work.
Named Liberté, as if echoing the renewed freedom enjoyed by the Manufacture. The cage opens and adapts to its environment, allowing the songbirds to chirp and move freely. Perched on a rock next to a stretch of water, they talk, chat, converse... As if by magic, the forged metal branch supporting the tableau picks up the iconic profile of the traditional Reuge birdcage.

The natural elements encircle and support this creation, lending it a more organic appearance. The digital watch function visible on the perimeter of the base, as well as the dial housed beneath the cage, also bring a new function. Finally, the various elements of the object are crafted using techniques already featured in ancient or modern art mechanics. Hanging in an entrance hall, it also evokes the famous vestibule clocks adorning beautiful 18th century residences.
May 04, 2023