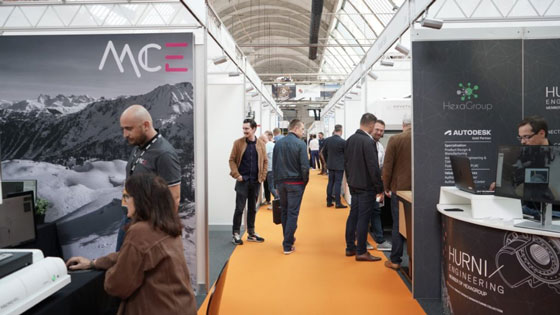 The third edition of the Technical Watchmaker Show (TWS) which took place from 20 to 23 September ends on a positive note.
After two years of absence due to the health situation, the 2022 edition took place in a friendly and energizing environment at the former slaughterhouses of La Chaux-de-Fonds. This place, charged with an industrial past from the middle of the 19th century, located in the heart of the watchmaking and microtechnical activities of the Jura Arc, has undergone various judiciously nuanced transformations which now give it a versatility allowing it to host the TWS show in the best conditions. The 64 exhibitors from the watchmaking microtechnology sector were able to present their know-how in a friendly, bright and warm setting that fully reflects the values of the TWS show.

About 1,800 visitors from Switzerland, neighbouring countries and also from overseas countries met the exhibitors who were proud to demonstrate their technical and industrial skills as well as the technological innovations of the moment.

Various conferences also allowed visitors and exhibitors to discover new technologies in the fields of additive manufacturing, quality or industrialization but also to discuss energy issues that are now part of our daily lives.

The organizers, anxious to maintain a broad-spectrum microtechnology show, oriented towards the watchmaking professions, have taken the time to collect the remarks and comments of exhibitors in order to make the TWS even more in line with their expectations. On this basis, the 2023 edition of the TWS will be held at the same place from 12 to 15 September.
October 06, 2022