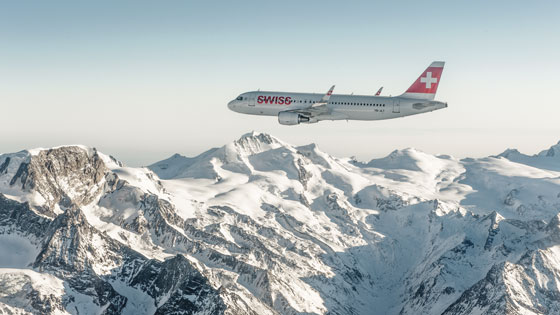 Swiss International Air Lines and the watchmaking house have entered into a first-of-its-kind partnership in Switzerland.
Breitling will purchase sustainable aviation fuel (SAF) for all its business-related flights operated by Swiss, beginning retroactively for the entire 2022 calendar year.

With the purchase of the respective amount of SAF, Breitling will reduce its flight-related CO2 emissions by 80%. The brand will achieve carbon neutrality on its air travel by offsetting the remaining CO2 emissions through investments in high-quality carbon offsets.

SAF is a jet fuel of non-fossil origin that closes the carbon cycle. The SAF currently used by Swiss is produced from biogenic waste, such as used cooking oils, and results in 80% fewer CO2 emissions than the fossil fuel alternative. Synthetic fuels available in the future will be virtually CO2-neutral. SAF is of paramount importance for the decarbonisation of aviation. At present, however, SAF is only available in small quantities, which is why the rapid ramp-up of production is crucial.

Breitling is the official onboard timekeeper to Swiss, which, in 2021, became the first commercial airline to fly from Switzerland using SAF and is taking targeted actions to foster the further development of SAF and make it more broadly available. The operator is also investing billions to purchase energy-efficient aircraft that reduce carbon emissions by 25% over their predecessors and continuously optimising its flight operations. In this way, Breitling's partnership with Swiss is not only reducing the watchmaker's carbon footprint, but also contributing to the future of sustainable air travel.
October 06, 2022