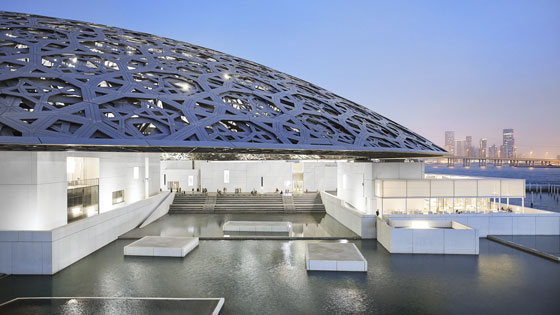 In keeping with its commitment to the development of contemporary art, Richard Mille has decided to partner with the Louvre Abu Dhabi for the next ten years.
In 2021, the two entities jointly announced the launch of a new annual exhibition entitled "Louvre Abu Dhabi Art Here" associated with the creation of the Richard Mille Art Prize. This prize was conceived as a springboard for the support and recognition of contemporary artists who wish to shine in the United Arab Emirates (UAE) and beyond.

Each year, the exhibition will feature the shortlisted artists' works selected from the submissions received through an open call. The exhibition will be held annually in the Forum, a space of interaction and exchange within Louvre Abu Dhabi dedicated to contemporary art.

The Richard Mille Art Prize in 2021, in alignment with the UAE's 50th anniversary, explores the theme of "Memory, Time and Territory". Open exclusively to United Arab Emirates-based artists for this first year, the exhibition focuses on the talents and perspectives of the country's citizens and residents on this milestone occasion. Taking place from 18 November 2021 until 27 March 2022, this first edition marks the arrival of an unmissable annual event for art connoisseurs. Juried by an international panel of renowned art collectors, curators, and critics, one contemporary artist will be selected to become the first-ever recipient of The Richard Mille Art Prize. The award ceremony will take place in January 2022.

Created by an exceptional agreement between the governments of Abu Dhabi and France, Louvre Abu Dhabi was designed by Jean Nouvel and opened on Saadiyat Island in November 2017. The museum is inspired by traditional Islamic architecture and its monumental dome creates a rain of light effect and a unique social space that brings people together.
January 20, 2022