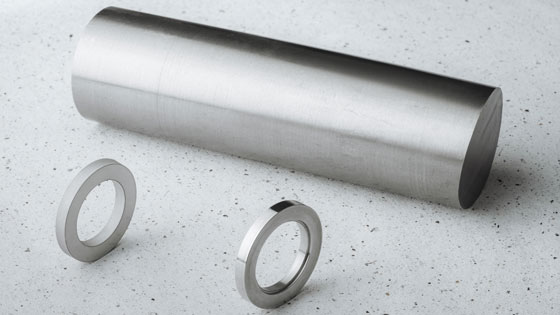 Since 2017, Panatere, a Jura-based company specialising in the transformation of raw materials, has been disrupting the traditional production processes for 4441 stainless steel and biocomponents (such as fennel, grapes and apples) to turn them into something "valuable".
It is not only the material itself that is non-polluting, but also and above all, the way in which it is sorted, transformed and re-used. Put simply, these processes represent a virtuous approach, with almost zero carbon emissions.

The systematic process used for the latest production of 100% recycled and recyclable titanium (Grade 5) substantiates the original process developed five years earlier with steel. This time, the aim once again is to produce semi-industrial quantities in the medium and longer term and achieve a type of production, which incorporates closed loops, short supply chains and the Swiss circular economy. Secondly, and as with the steel, the next industrial revolution proposed by the Swiss SME will involve offering solar titanium by way of a mobile solar furnace, which will be available in Watch Valley in 2022.

The company currently produces 200kg of 100% recycled and recyclable titanium. This material is difficult to work with and the price of the current recycled version varies from 25/kg for steel to 85/kg for recycled titanium.

The mobile solar furnace, the size of two articulated lorries, will finally enable Panatere to melt down 200 tons of solar steel castings and offer prices which match those of standard materials.
January 13, 2022