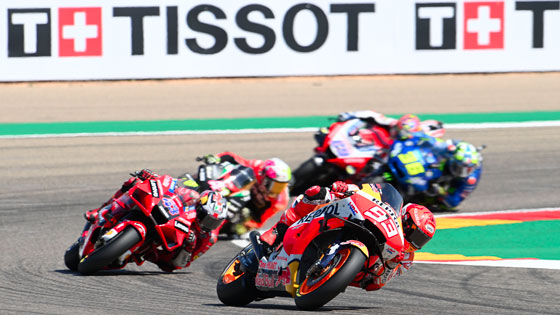 Tissot and Dorna Sports have unveiled the renewal of their contract that sees the Swiss watchmaker remain Official Timekeeper of the FIM MotoGP World Championship.
This extends the longstanding partnership and also includes an expanded presence within MotoGP, taking the collaboration to new heights.

The watchmaker became the Official Timekeeper of MotoGP in 2001, with this season therefore marking the 20th anniversary of the collaboration. As the competition continues to gets closer and closer, with races and even Championships decided by such small margins, Tissot's role has become ever more vital with each passing season.

Off-track, this partnership also makes the headlines. The brand takes inspiration from the world of MotoGP in to create stunning collections of timepieces and watches, reflecting a shared commitment to excellence, accuracy and precision. The rider on pole position in each class at each Grand Prix is also awarded an exclusive watch, in addition to the Pole of Poles prize given at the end of the season to the rider in each class with most pole positions.
December 22, 2021