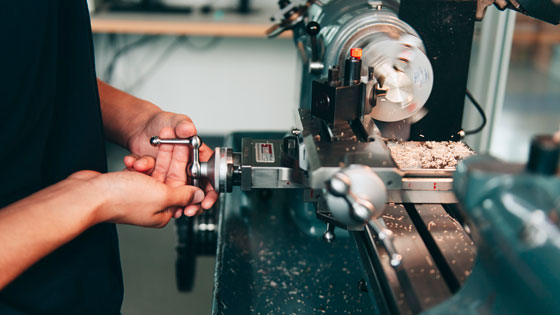 Two years ago, Karl-Friedrich Scheufele, Co-President of Chopard and President of Chronométrie Ferdinand Berthoud, announced the launch of "Naissance d'une montre 3".
This corporate project brings together artisans and apprentices in the group – Chopard and Chronométrie Ferdinand Berthoud – to pursue a common goal: ensuring that the art of watchmaking lives on. Going against the flow of the current tendency to automate and industrialise, the synergies formed are aimed at producing a timepiece using only traditional, manual techniques.

Act I of this project unveiled the chain and fusee mechanism, a hallmark of Ferdinand Berthoud's work on timekeeping for the French Navy in the 18th century. Now, Act II presents the tools and machines required to carry out a project of this scope, bearing in mind the strict criteria inherent in work performed by hand.

In projects like this, preparation takes at least as long as execution itself. Making a timepiece by hand involves bringing together the required skills, expertise and highly specific tools, many of which are now obsolete.

The aim of the "Naissance d'une montre 3" project is to recover the legendary tricks of the trade and pass them on to today's watchmakers, most of whom work on digitally-operated machines. The timepiece's caliber will be designed in line with the capabilities of legacy machines – rather than the other way round, as is the case in mass-produced contemporary watchmaking.

Historic tools and machinery have been installed in the Chopard Manufacture in Fleurier. Five pieces of equipment dating from the 1950s and 1960s have been brought together in a new venue designed to promote artisanal work: the "Hand Made" space. Within this facility, at present wholly given over to the "Naissance d'une Montre 3" project, Chronométrie Ferdinand Berthoud's watchmakers and decorators rub shoulders with other artisans practising crafts such as enamelling and hand-engraving.

The equipment includes a 1960 Schaublin 102 lathe serving to fashion circular components: shafts, fusees, pillars, pinions, gears, barrel drums, pins, winding stems, screws and the like.

A 1960 SIP jig boring machine has been enlisted for boring, milling, drilling, grinding, and tapping operations on various components: rockers, levers, base plates, wheel platforms, bridges and springs. The cutting tools include an Ewag machine with a diamond grinding wheel, to be used for the hardest materials.

For all the processes involved, the experts from the firm's different departments will use only tools that are themselves also custom-built – and hand-made. An Aciera F3 milling machine will be used to produce and fit this equipment.

"Naissance d'une montre 3" is a corporate project that brings together historic watchmaking and technical craftsmanship. Achieving this involves a whole range of skills and machines that have not been together in the same place, at the same time and for the same purpose in almost half a century.
December 22, 2021