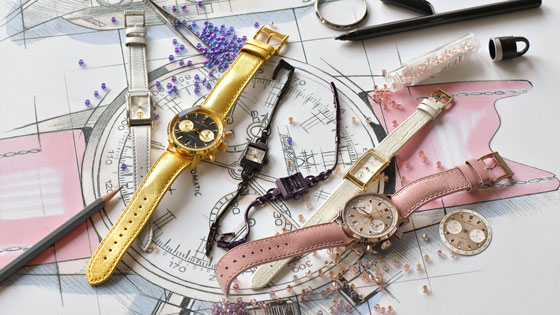 Acclaimed for her work tailoring characters for Mad Men, Deadwood and Why Women Kill, Janie Bryant is an expert at using the power of costume design to take audiences beyond the screen.
With extraordinary attention to detail and a love for research, she gives characters an authenticity that truly brings the past to life, today.

For the watch brand whose history is inseparably bound up with from the world of cinema, this partnership was an obvious choice. It has enabled the company to renew an emblematic selection of timepieces – the Intra-Matic Automatic Chronograph, Classic Ardmore Quartz and Classic Lady Hamilton Vintage Quartz collections – and to project them into the future without forgetting the past.

The American costume designer expresses the immediate evolution of the capsule collection with subtle colours, soft textures and warm tones. Diamond accents, light yellow gold PVD and a powdery rose leather give today's timepieces a dash of Hollywood glamour. However, subtle elements like rounded shapes and muted shades bring them together in a way that feels approachable and real. With refined style for every day, each watch's character has a story to tell.

If Bryant's interpretation of present-day is understated poise, tomorrow shines bold and bright. Metallic leather straps, smooth textures and cold tones bring the historical designs seamlessly into the future. Straight lines and neutral colours balance the luxe feel, giving each piece a modern practicality. With elements from every period, these stunning watches are ready to discover their destiny.
December 02, 2021