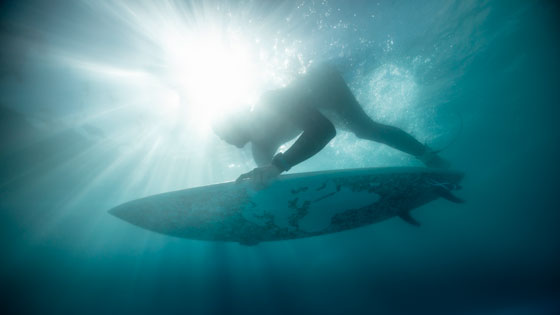 Inspired since its founding in 1883 by Nature and its various fields of expression – air, land and sea – Alpina has made these its three creative pillars.
As an ambassador of outdoor sports, Alpina has developed a natural affinity with the world of gliding, not only in the mountains but also on the water.

Alpina is strengthening its aquatic aspiration by becoming the main partner and Official Timekeeper of the Swiss Surfing Association. Founded in 1992, the latter represents the sport of surfing in Switzerland, both nationally and internationally, as well as promoting its various disciplines such as Longboard, Shortboard, Bodyboard, Stand up Paddle Board and traditional water sports. Every year, the best surfers compete in the Swiss Surfing Championships held in Spain, and in the Swiss Wavepool Championships held in Switzerland.

As the only landlocked country, Switzerland has been doing well in international competitions for over a decade. With 4,000 interested people, more than 1,200 active membres, an estimated 50,000 regular surfers and a huge community of snowboarders, the sport of surfing has a great potential in Switzerland.
October 21, 2021