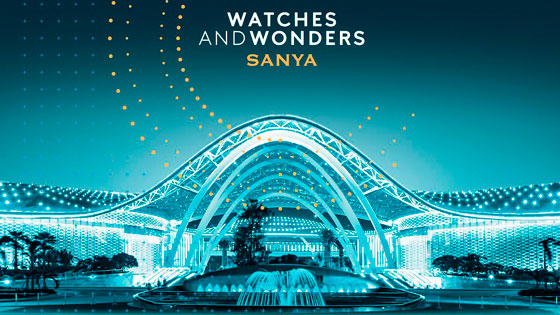 The Chinese seaside resort is hosting Watches and Wonders for the second consecutive year, from October 1st until December 31st 2021.
This event includes new products and other exceptional timepieces from the 14 exhibiting brands, along with presentations, workshops and numerous activities offered to a large audience in the heart of the Sanya International Duty Free Shopping Complex.

For this 2021 edition, the pop-up pavilions of the exhibiting brands, set up beneath two tents opposite the main entrance, have been entirely customised. Open and full of light, they have been designed to make it easier to talk and interact with the public. A privileged setting for visitors who will be able to discover the latest creations of 12 watchmaking Maisons. As for Cartier and Hermès, they welcome visitors within their respective boutiques located inside the Mall.

Between appreciating the different facets of the watchmaking art through watchmakers' demonstrations, analysing the latest trends, diving into the history of emblematic watches, and understanding timepiece complications, visitors are spoilt for choice. Not to mention the many activities offered by the participating Maisons to highlight their new collections.
October 14, 2021