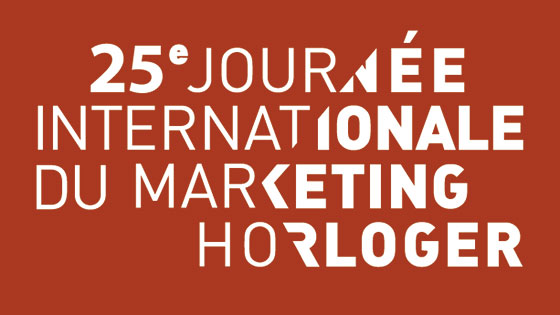 Since their creation in 1997, the Journées internationales du marketing horloger (JIMH – International Watch Marketing Days) have aimed to connect the academic and professional worlds through lectures, round tables and debates, as well as democratising watch marketing among the general public by means of books recounting the content of these days.
For its 25th edition, the JIMH is joining forces with the Journées du patrimoine horloger (Watchmaking Heritage Days) and will be held on November 4th this year (1.30 pm to 5.45 pm) at the Théâtre de l'Heure bleue in La Chaux-de-Fonds. Entitled "Retro-prospective", this meeting will bring together personalities who have already spoken at the JIMH and were invited to share their experience of the past years as well as their vision of the future. They will debate around four round tables on the following themes: "The new customer experience", "Swiss made, quo vadis?", "Where are points of sale going?" and "Design and new ways of telling the time".

While this anniversary edition is free of charge and open to the general public, registration is mandatory (www.marketinghorloger.ch).
October 07, 2021