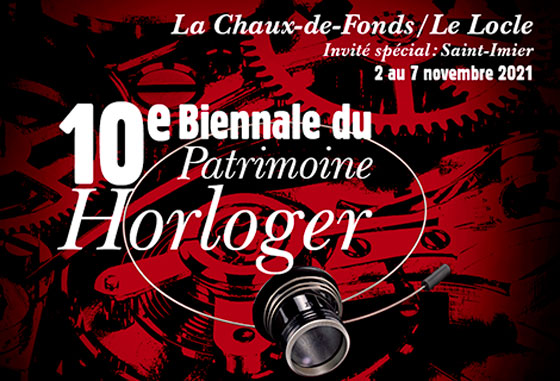 Thirty factories and workshops, 26 sites, schools, organisations and museums, more than 300 exclusive tours with initiations and demonstrations, as well as round tables, screenings and a gala concert... The tenth edition of the Biennale du patrimoine horloger (BPH - Biennial Watch Heritage Event) is pulling out all the stops in order to celebrate mechanical watchmaking skills and their inclusion in UNESCO's intangible heritage lits.
More than ever, the BPH intends to honour the talents of watchmakers: the tenth edition dou-bles its duration - 2 to 7 November 2021 - and broadens its horizon by including the municipality of Saint-Imier as a guest. In this way, the BPH intends to proudly celebrate the inclusion of "craftsmanship of mechanical watchmaking and art mechanics" in UNESCO's intangible herit-age list in December 2020. The main theme of this major event is training and transmission. For six days, events, round tables, debates, a focus on watch marketing with the 25th International Day of Watch Marketing (JIMH), a gala concert and the 45th Swiss Watch Exchange at the end of the weekend will delight all those who are curious and passionate about watchmaking.

The official programme is available at: www.urbanisme-horloger.ch. Many visits require prior registration.



October 07, 2021