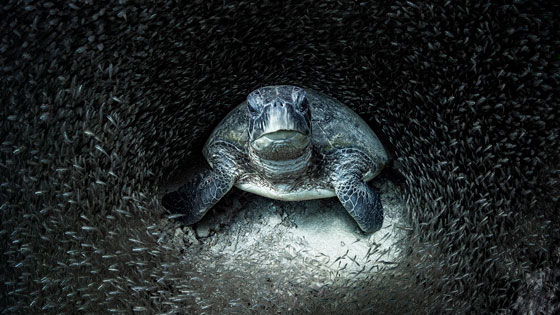 In June 2021, Blancpain announced its partnership with Oceanographic Magazine and its Ocean Photography Awards (OPA).
To mark the occasion, the Manufacture created the special Female Fifty Fathoms (FFF) Award to encourage more women to share their vision of the oceans. The competition organisers and Blancpain revealed the winners at an event held at the brand's London Boutique on September 16th.

The 2021 edition of the OPA met with strong interest from the ocean community, resulting in over 3,000 entries to the competition. The deliberation process for the competition's six traditional categories, as well as the overall Ocean Photographer of the Year 2021 award, was conducted by a Jury composed of, among others, members of the SeaLegacy collective – the ocean conservation association in support of which the OPA are organised – as well as specialist photographers and videographers. The competition's overall prize was awarded to talented Australia-based photographer, Aimee Jan, who took a shot that is as beautiful as it is touching of a green turtle in a school of glass fish.

The FFF award was won by Renee Capozzola, an American photographer and biology teacher who takes a special interest in marine conservation. She believes that underwater photography is a powerful way to bring to light the magical world that lies beneath the water, and her work often focuses on turtles and sharks. "Sharky Sunset", one of the photos in her portfolio that particularly appealed to the Jury and Blancpain, depicts both sky and ocean dominated by a blacktip reef shark – representing a species whose abundance is a sign of a healthy marine ecosystem.
October 07, 2021