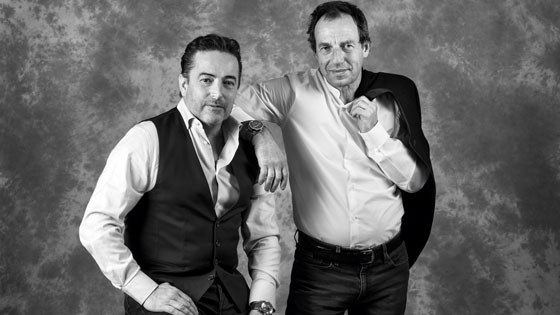 Pierre Jacques and Denis Flageollet
WatchBox, the global leader in collectible luxury timepieces, has invest in De Bethune, the independent watch manufacture established in 2002, and led by founder and visionary Master Watchmaker Denis Flageollet and CEO Pierre Jacques.
Since its 2017 founding, WatchBox has championed the work of contemporary watchmakers and independent brands, and through this investment, heightens its commitment to the independent watchmaking segment.

The De Bethune manufacture is dedicated to research and development, and its philosophy combines classic watchmaking skills and craftsmanship with a contemporary technical process. The company continues to experience unprecedented growth and recognition by collectors and the industry at large. This investment will enable De Bethune to allocate greater resources towards a strong and stable trajectory into the future, dedicated to its partners and customers, and remaining true to its creative and quality principles.

"WatchBox has been a trusted partner of ours and a dynamic supporter of De Bethune for years," Denis Flageollet and Pierre Jacques remarked. "We have long admired their desire and commitment to educate the global watch community on the art of watchmaking and are delighted to now join together. WatchBox's investment will enable De Bethune to fulfil our long-term vision of advancing and reinterpreting watchmaking."

Pierre Jacques and Denis Flageollet will remain on De Bethune's board of directors to ensure continuity and will continue to lead the teams in Geneva and L'Auberson. They will pursue the successful product, distribution, and communication strategies of the brand.
September 16, 2021