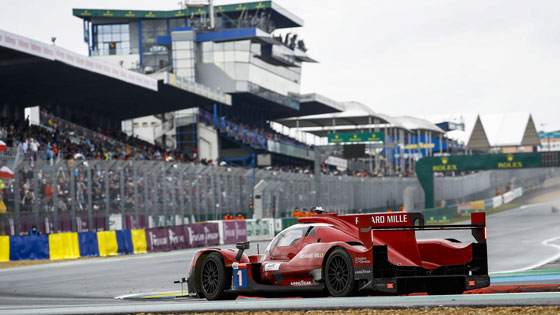 The horizon around the small French town of Le Mans once again buzzed for 24 hours this weekend as friends and partners of Richard Mille battled against the physics of velocity, human fatigue and everything the capricious La Sarthe skies could throw at them.
It was the 89th edition of the world's most iconic motor racing event. The unusually unforgiving conditions did not put the brakes on triumph and peak performance.

First past the legendary chequered flag was Ferrari #51 AF Corse Ferrari 488 Evo in the GTE-Pro. Pier Guidi Alessandro, Calado James and Côme Ledogar had not held back, making blistering pace during the night to claim victory by 41.6 seconds on the lead lap. This was a second Ferrari triumph in three years and confirms the team at top place in the constructors' standings.

In what he later described as a "waking dream", François Perrodo won the GTE-Amateur category at the wheel of the Ferrari #83 AF Corse Ferrari 488 Evo. The Frenchman had been aspiring to success in Le Mans since his first participation in 2013.
September 16, 2021