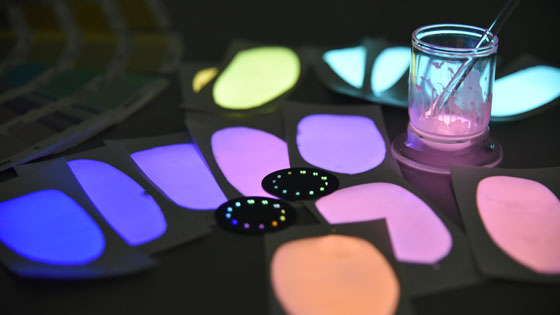 For some years now, the Appenzell-based company has been offering colour adaptations of its flagship product, Super-LumiNova. Whether for day or night, the various shades can be customised, although there have so far been certain restrictions on colours.
So as to best satisfy its customers' requests, RC Tritec now offers an infinite range of colours, adaptable to all needs. For example, if a client would like three shades of pink on a black dial, the company develops them according to the requested specifications. Thanks to an almost infinite choice of emission colours, every design dream can thus come true in the dark.

All Super-LumiNova products are 100% Swiss-made, climate-neutral and meet the highest watch industry quality standards.
September 09, 2021