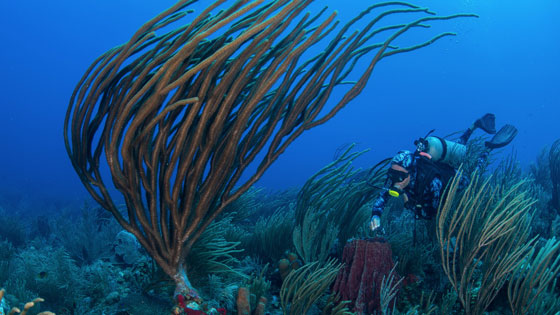 For nearly 70 years, since the 1953 launch of the world's first modern diving watch, the Fifty Fathoms, Blancpain has enjoyed historical links to the ocean.
Through its Blancpain Ocean Commitment, the fine watchmaking Brand has co-financed 20 major scientific expeditions, celebrated its role in extending the surface of Marine Protected Areas (MPA) around the world with an addition of more than four million km2, and presented several award-winning documentary films, underwater photography exhibitions and publications.

As part of its multi-year partnership with Oceana, Blancpain has supported the organisation's first expedition in Mexico, where it has worked with cutting-edge technology that has been little used in Mexican seas. Between August 9th and 23rd, 10 scientists with different specialities have explored the area and do environmental DNA analysis and photomosaic modeling, which serve to create 3D maps of the reefs and enable a census of the species that inhabit them or use this area as part of their migratory routes. A "Fish Hunter PRO" sonar will provide information on the schools of fish, making it possible to establish parameters for monitoring fish stocks of commercial interest, as well as to create guidelines for the sustainable management of fishery resources.

Mexico is one of the 17 nations with the greatest biodiversity, and the Scorpion Reef, located 140 km north of the Yucatan Peninsula, is the largest reef in the southern Gulf of Mexico. Its study and conservation are necessary, because numerous endangered species live there, and different commercial species that reproduce there later migrate to areas where fishing is an important economic factor.
September 09, 2021