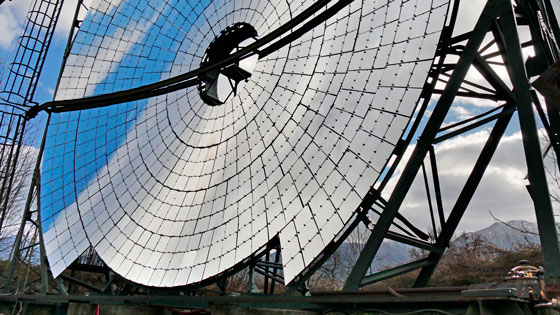 Panatere, a major player in the watch and medical industries, has become the first in its sector to offer sustainable raw materials.
Following on from its fully recycled and recyclable stainless steel, the Jura-based SME has just taken delivery of its first "solar" steel melts. For the first time in Switzerland, studies have been conducted on a regional solar furnace located in Watch Valley with the eventual aim of developing the ultimate production solution for solar materials.

The watchmaking sector is currently undergoing significant development with a shift towards innovative sustainable material solutions. One such example is fully recycled and recyclable steel. This locally manufactured and traceable product comes from steel waste and offcuts produced by companies operating in the Jura region's watch and medical sectors.

This type of production incorporates closed loops, short supply chains and the Swiss circular economy. Panatere has disrupted the traditional production process to create the Rolls-Royce of steels and become the first in its sector to join the "Circular Economy Switzerland" movement.

This facility will enable Panatere to produce approximately 200 tonnes of solar steel every year. The company currently produces 50 tonnes a year of our fully recycled and recyclable steel, employing the services of our partner steelmakers based within 250km of our site. This will enable the company to offer material prices per kilogram equivalent to those of standard steel manufacturers. But more importantly, this exciting solar steel solution will help bring our carbon footprint down to a level 165 times lower than that of standard steel; in other words, almost carbon neutral. A revolution in the raw materials market – the planet's number one polluter.

By 2022, Panatere aims to install its first regional industrial solar furnace – a public commodity to be made available to other industries to safeguard the future of their business and promote clean energy and the local economy. The Maison is also a proud member of the Solar Impulse program which aims to promote solar energy for a cleaner future.
May 12, 2021