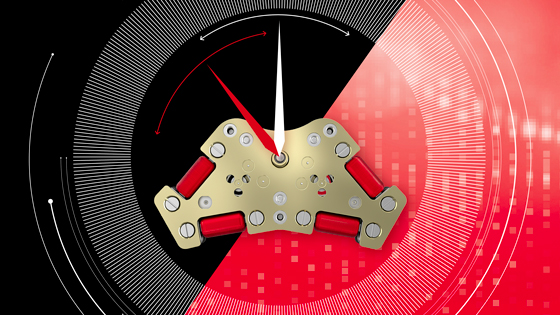 Numerous years of experience and expertise in the development and series production of movements have enabled Ronda to develop a new series of electromagnetic micromotors.
It is specially designed to meet the needs of watch manufacturers specialising in connected timepieces, such as smart hybrid watches. In the latter timepieces, the micromotors drive the hands or discs independently and bidirectionally. The resolution is 1°, i.e. 360 steps per revolution.

Gearboxes are designed in such a way that they can be integrated into a small space and entail low energy consumption, with one or two drives. This enables a variety of round or sector-type multifunction displays for smart hybrid watches. The two micromotors (GB10, one bidirectional hand, and GB22, two independent, bidirectional hands), Swiss made from Swiss Parts, are only 2.20mm thick and are available in metal.

These micromotors can also be used outside the watch industry for applications requiring stepper motor drivers.



March 18, 2021