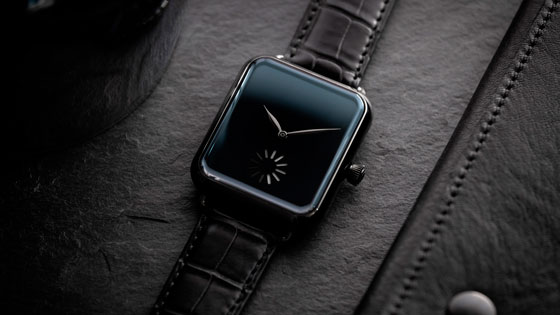 Now, more than ever, is the time to reconnect… to ourselves, to those close to us, to what matters.

Current events serve as a daily reminder that the virtual world will never outshine reality, that electronic devices will never replace people, and that technology must remain a means and not an end.

On the strength of its convictions, H. Moser & Cie. wanted to mark the end of the Swiss Alp Watch collection with an extra special model: similar to previous models from this line, the Swiss Alp Watch Final Upgrade is inspired by the modern design of smartwatches, yet it is completely mechanical. With its 100% Swiss Manufacture movement and a minimum power reserve of 96 hours, it is developed to last and is perfectly equipped for the next generation. Instead of downloading information, the Schaffhausen manufacture thinks it is time we recharged ourselves. A watch must remain an expression of emotion, make you dream and perform its main purpose: to display the time.

For this model, the watchmaking brand wanted to combine different elements that have contributed to its success over the past few years. An aesthetic inspired by smartwatches, it features a Vantablack dial in its Concept version, with no logo or indices. Known to be the blackest material produced artificially, Vantablack and the blackened hour and minute hands perfectly evoke the standby appearance of the watch. This notion is further reinforced by the offset small seconds at 6 o'clock, redesigned for the occasion as a shaded disc made up of openings. Evoking the constant passing of time, this symbol serves as a reminder that the here and now is all that matters.

Composing an ode to minimalism and understatement, in an ultra-contemporary, pared down and timeless manner, H. Moser & Cie. creates a striking contrast between aesthetic simplicity and the complexity of the materials chosen. Through its steel case with black DLC coating, this timepiece radiates all the power of its perfectly black appearance. The Swiss Alp Watch Final Upgrade is a concept watch, a symbol of the end of the Swiss Alp Watch collection that will no longer be produced.
February 25, 2021