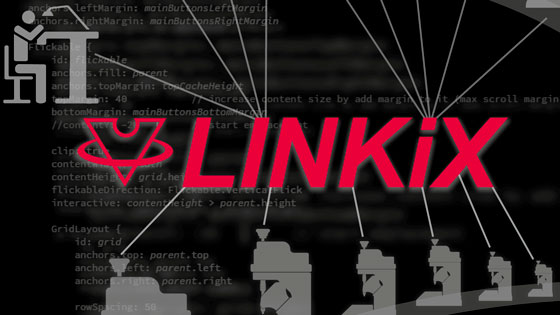 A modern company engaged in a perpetual quest for innovation, VOH presents a pragmatic approach to smart production dedicated to watch manufacturers.
Human are at the centre of this system: their intelligence and adaptability are essential in watchmaking, and technology supports them discreetly. LINKiX, the new operating system developed by the firm based at Courtelary, assists and informs the operator, traces various operations and events, and allows cross-functional monitoring of production and overall control of operations.

This ecosystem in which the new generation of VOH equipment such as PAViX HF 4.0, designed for fitting watch hands, is integrated, enables production to be carried out at all times according to controlled criteria and parameters, independently of the operator. Total traceability makes production drifts detectable, analysable and quantifiable, therefore guaranteeing gains in productivity and a reduction in non-quality. The system meets the usual production volume and flexibility requirements of manufacturing companies. The clear objective is to increase efficiency and quality.

LINKiX is able to operate as a stand-alone system (without a client network link) or to be integrated through a single bridge into the client network.

Two distinct hardware elements make up the ecosystem:
the wireless communication module integrated in the devices,
a terminal, consisting of an ARM minicomputer, a touch screen and a communication module, which allows the LINKiX system devices to be managed graphically and builds a bridge to the customer's network.
In order to allow the terminal to access remote devices, a wireless mesh network is deployed.

Each device integrated into the LINKiX network sends its measurement/traceability data and status in real time. It can be configured and programmed individually or in groups from the terminal. An application dedicated to each product family is available in the terminal.

In order to push the limits of the number of connected devices, data exchange over the mesh network is optimised to reduce bandwidth and limit consumption. As an example, a workshop equipped with 50 PAViX brackets, each performing a hand-fitting operation every 15 seconds, will generate a transmission every 0.3 seconds lasting a few milliseconds.

To manage this data flow, an Edge Computing type approach guided the development:
the data is pre-processed on the machine/device,
only relevant data is exchanged. By way of example, within the context of preventive maintenance on a machine, the number of operations performed is counted on the terminal only and never exchanged on the network.
In addition to collecting and centralising data, LINKiX serves to manage the use, configurations, settings, programs, maintenance intervals or allocation of devices.

Global workshop monitoring is the goal of LINKiX; the network is divided by device type, which can be managed as a whole, as a group or individually. Different equipment can also be grouped and monitored as a "workstation".
January 21, 2021