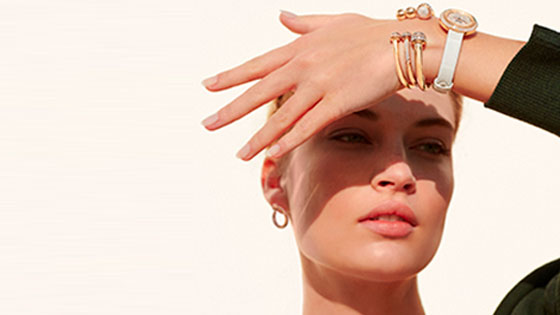 Piaget's Possession collection turned 30 last year! Thirty iconic years of joy, luck and happiness.
Possession was first unveiled in 1990 with a yellow gold ring that featured a central turning band that could be swivelled and twirled on the finger in a ritual gesture that created a special interaction between the ring and its owner. Thirty years on and the Piaget Possession continues appealing to men and women with its invitation to "Turn for Extraordinary".

Possession has always been so much more than just jewellery; it is a companion that inspires its owners to take possession of their lives and make their dreams come true. With every spin, twist or turn this beautiful talisman releases its magic to bring luck and happiness to its owner.

Jewellery from the Possession collection has won over numerous celebrities, including Eva Longoria, Sienna Miller, Jessica Chastain, Olivia Palermo, Shiva Safai, Hu Ge, Balqees and even Queen Rania of Jordan who all chose Piaget's Possession for its elegant and playful nature.

Over the years, the Possession collection has expanded to include bangles, earrings, necklaces, and timepieces, allowing both men and women endless possibilities to play with their style.

This year, the collection continues its invitation to "Turn for Extraordinary" with four new creations in yellow gold to commemorate the very first yellow gold Possession ring that started this extraordinary journey. Three anniversary-edition yellow gold bangles and one limited edition timepiece are on offer.
January 07, 2021