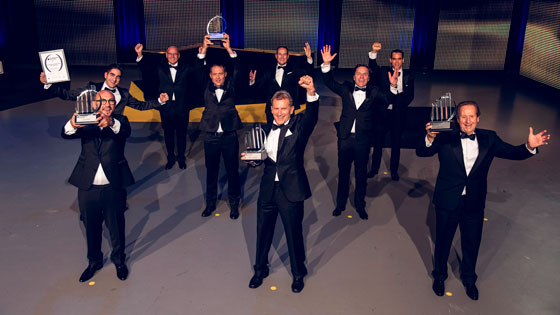 On October 30th 2020, in the SRF 1 studios in Zurich, the jury of the "Entrepreneur Of The Year" 2020 competition presented awards in four categories to Swiss winners.
H. Moser & Cie, partner in this event for the 9th consecutive year, warmly congratulates these entrepreneurs for their endeavours and their outstanding achievements. Edouard Meylan, CEO of the brand, congratulated the winners and gave them a Endeavour Centre Seconds Automatic timepiece.

The 2020 winners are:
Avni Orllati, Groupe Orllati SA, Bioley-Orjulaz, "Industry, High-Tech & Life Sciences" category,
Marek Dutkiewicz, HR Campus AG, Dübendorf, "Services & Commerce" category,
Patrick Firmenich, Firmenich, Geneva, "Family Business" category,
Michael Born & Karim Nemr, PXL Vision AG, Zurich, "Emerging Entrepreneur" category.

H. Moser & Cie cultivates the entrepreneurial spirit in honour of the work of founder Heinrich Moser, who was a tireless entrepreneur. Innovation, creativity and quality are all characteristics at the core of this spirit for the brand.
November 19, 2020