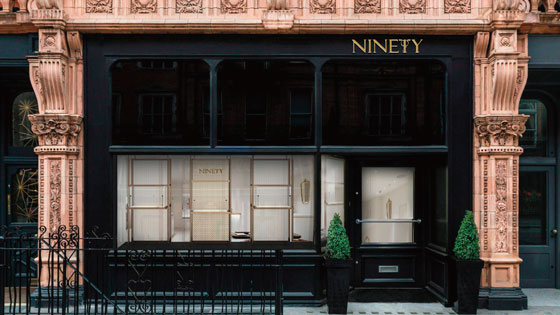 From a boutique at 90 Mount Street in London, Ninety will be offering an extensive collection of pre-owned Richard Mille models: specialising in those that are particularly rare and sought after, and often discontinued from the current collection
Alongside its capacity for official servicing and authentication, Ninety is positioned to be the only destination for serious buyers and collectors. The boutique will house a Richard Mille trained watchmaker and workshop on the premises, providing official servicing with an additional two-year warranty, as well as issuing Richard Mille-approved authentication documents.

Whilst Richard Mille sits at the heart of Ninety identity, its offering encompasses the broader luxury market: housing important signed jewellery, rare objets d'art and specialist watches. However, it is the service provided to a select group of members which transcends the traditional retail model. Ninety will be offering bespoke membership specifically tailored to each individual, providing immediate and direct contact with a team of in-house specialists: either to help source whatever they are seeking, or simply to provide expert advice; a service akin to a dedicated and specialist luxury concierge.

Furthermore, members will receive exclusive access to new pieces in a periodic "Luxury Edit" before being offered for public sale; with the opportunity to purchase from a range of curated rarities sourced off-market, and otherwise unseen.

The founders of Ninety have their roots long established in the high-end market – Tilly Harrison having previously worked at David Morris and Richard Mille itself, and Ben Cleary working in the jewellery and gemstone trade in London and New York, before taking over a store in the Burlington Arcade.
November 19, 2020