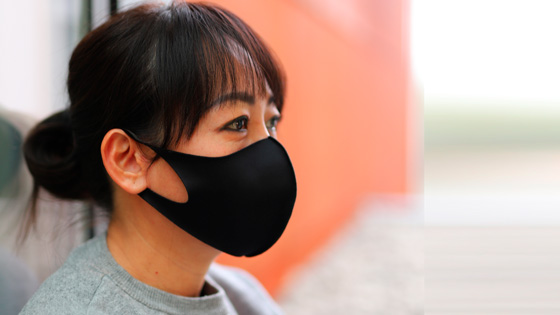 After launching its EveryDay Classic mask, certified standard 100 by Oeko-Tex, Kt Care – a Keller Trading Group company – is taking a further step by offering the EveryDay 2.0 community mask.
Concerned about the ecological footprint left by the massive use of disposable masks as well as about public health issues, the Biel/Bienne-based company has reworked its EveryDay Classic mask so that it meets all the requirements set by the Swiss National Covid-19 Task Force. It is currently the only mask in the world made from an extremely complex and technologically advanced nanofibre-based microfibre, free of any chemical product and extremely thin. As well as featuring the added bonus of an in-house developed innovation enabling it to exceed EMPA's requirements, it is also one of only two Swiss community masks to have been certified by the Swiss Covid-19 Task Force.

Ensuring maximum protection and exceptional comfort, EveryDay Classic and 2.0 masks are made of a multitude of polyester microfilaments composing the yarn of the knitted fabric. They are enhanced by 10% silver fibre mixed with spandex in the form of microfilaments which are added to the 90% polyester microfilaments. This optimal composition guarantees effective protection for urban wear.

While the EveryDay Classic mask is Oeko-Tex certified – thereby guaranteeing the wearer a neutral product without the addition of chemicals hazardous to health – version 2.0 has the additional Testex certification, which tests particle filtration efficiency, air permeability, splash resistance, material strength and resistance to washing. Offering excellent coverage while remaining ultralight, non-deformable and pleasantly comfortable, the EveryDay 2.0 mask also offers anti-UV and anti-allergenic protection. It is reusable and washable more than 50 times without losing its protective qualities.
November 19, 2020