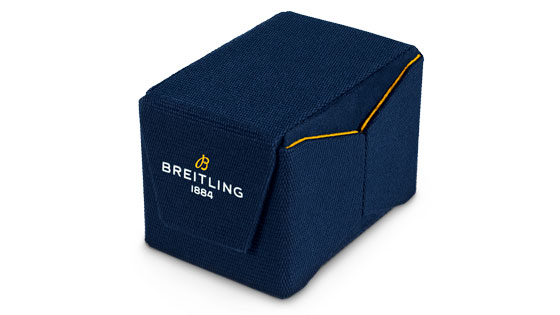 At the end of October, Breitling presented its new foldable, reusable case created entirely from recycled plastic bottles.
Thanks to this new packaging, the brand has cleverly reinvented the concept of packaging in the watch industry, emphasising the company's commitment to reducing its environmental impact and replacing the imposing watch cases with a small, ingenious and modular alternative. The modularity even goes as far as using the inner cushion as a travel pouch.

In line with the principles of sustainable development, this case has received the Efficient Solution label, awarded by the Solar Impulse Foundation to solutions with a positive impact on the environment and the economy.

While watch boxes remain available on request, buyers will nevertheless be encouraged to offset the environmental impact by making a voluntary contribution to the SUGi organisation, which aims to facilitate, share and mutualise the restoration of biodiversity and transform society. The funds raised will be used to restore biodiversity and regenerate ecosystems around the world, as part of the urban reforestation project initiated by SUGi (Urban Forests).
November 19, 2020