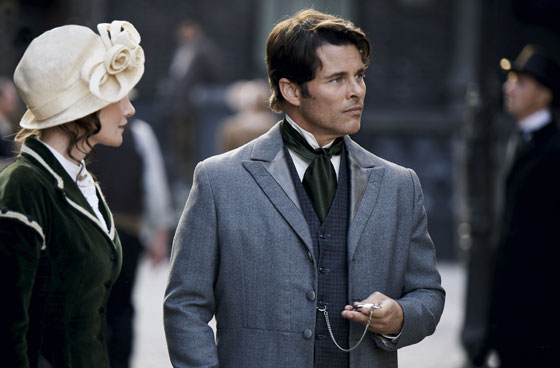 In July, IWC released "Born of a Dream: a Boy from San Mateo," an inspiring short film depicting IWC brand ambassador Tom Brady as he pursues his childhood dream and becomes a champion quarterback.
Now, in another chapter, the watch manufacturer focuses on the moving story of its founder, Florentine Ariosto Jones, played by actor and IWC brand ambassador James Marsden. A young watchmaker from Boston, Jones dreamed of combining advanced American industrial technology with traditional Swiss craftsmanship to produce pocket watches of the highest quality and precision. "Born of a Dream: a Man of the Future" follows Jones' journey from Boston to Schaffhausen, as he establishes a pioneering watchmaking company in Switzerland in 1868. Although he was finally obliged to return to the USA, Jones' fusion of American entrepreneurialism and Swiss precision continues to be at the core of the brand.

In addition to "Born of a Dream: A Man of the Future", IWC is also presenting a combined edit of the two short films. In this extended and more protracted version, the stories of Brady and Jones are skilfully intertwined. When told side by side, their real power and universal validity becomes even more evident. The combined version sheds a contemporary light on IWC's founding story and underscores the timeless relevance of the core values the brand represents.
October 08, 2020