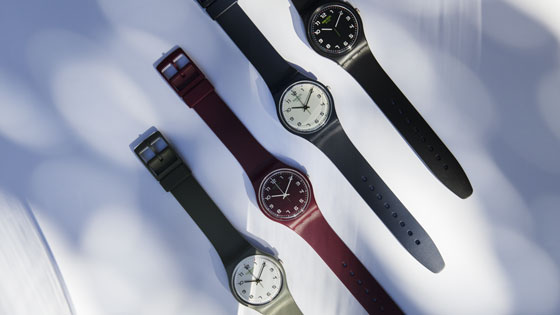 Swatch began a new chapter in its colourful history by unveiling a series of models made with natural elements.
The Biel/Bienne-based company has set itself the mission of replacing all conventional materials in its watches with bio-sourced materials. The latter are making their first appearance in a collection that revisits the iconic design of the first Swatch models.

The "1983" collection thus unveiled two new materials made of oil from castor beans. All the components naturally meet the Swiss made quality requirements that apply to all Swatch products.

To wrap things up, the packaging also redefines new standards. Made of paper foam, the material consists of an innovative mixture of potato starch and tapioca. The packaging, which is the result of an injection moulding process, is completely biodegradable: it can be recycled with paper waste or even composted at home.
October 01, 2020