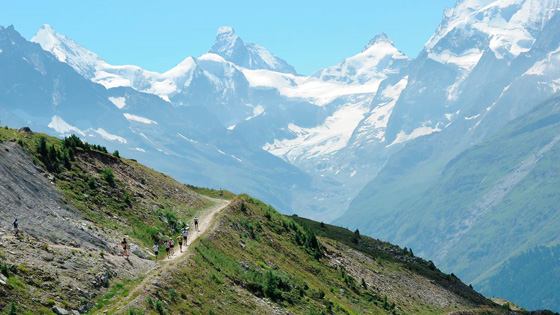 For the third consecutive year now, Emile Chouriet continues its support for Sierre-Zinal, marking its 47th edition this year. Known as the "Race of the five 4,000m peaks", Sierre-Zinal is widely recognised as one of the world's most spectacular mountain races.
Part of the Golden Trail World Series, with a total distance of 31km in distance including an ascent of 2,200m and a descent of 1,100m, it attracts runners from all over the world who wish to take on the serene yet challenging track in the heart of the Swiss Valais region.

Given the current situation regarding the global Covid-19 pandemic however, the possibility of hosting the race at all this year was in question. But rather than opting to cancel the 2020 edition of Sierre-Zinal however, the organisers have chosen to revise the format in what we hope will be an exceptional edition that participants won't forget.

In order to uphold social distancing and safety guidelines, the race is held over the duration of one month from August 17th to September 18th, to avoid large gatherings of people. For 33 days, the Sierre-Zinal staff welcome runners at the starting point and finish line of the race.

Runners who complete the race will receive an official certificate of the 47th edition of Sierre-Zinal, as well as a commemorative medal to mark their achievement.
September 03, 2020