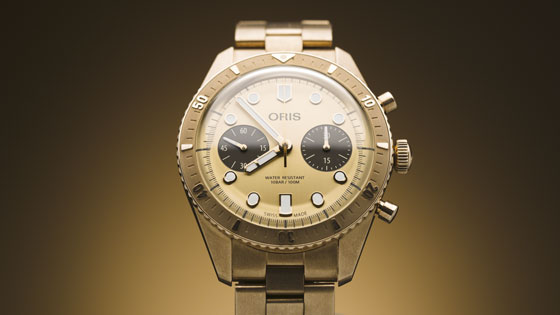 On June 1st 1904, Paul Cattin and Georges Christian signed a contract in the Swiss village of Hölstein that began a story that would span many generations.
The contract gave the two watchmakers permission to set up and run their own watch company. They named it after a local creek: Oris.

More than a century later, Oris and Hölstein have become synonymous with one another. The village and the surrounding Waldenburg Valley have shaped Oris's philosophy, just as Oris has shaped the area and its identity.

To celebrate its roots, as well as to delight watch enthusiasts, Oris has launched the Oris Hölstein Edition 2020. The brand is therefore beginning a new chapter in its history by producing the first watch in a limited series named in honour of this magical place.

No one needs a wristwatch, some argue. But even given the myriad alternative ways of telling the time, that's only true to a point. A mechanical watch is also a thing of beauty, which as the great poet John Keats wrote, "is a joy forever". In these challenging times created by the coronavirus crisis, we need that joy. A celebration of mechanical watchmaking is not a first priority, but it is a welcome distraction, a high point when the world is laid low.

The Oris Hölstein Edition 2020 is cast in solid bronze, including the bracelet – a first in Swiss watchmaking –, an industrial material with intriguing characteristics that the brand hopes will charm everyone who comes into contact with it. On top of that, the case back is embossed with the Oris Bear, for one simple reason – to make people smile!
July 02, 2020