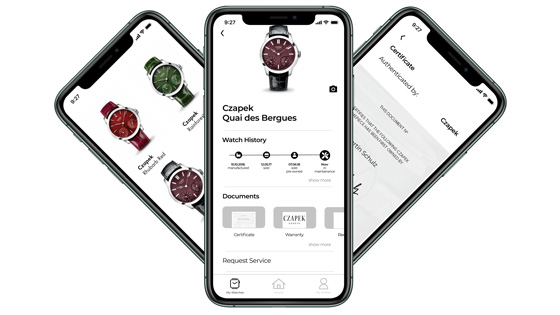 Czapek is teaming up with the Swiss start-up Adresta, a specialist in Blockchain technology, to create forgery-proof certificates of authenticity for watches.
Within this context, the platform dedicated to the brand's timepieces will be officially launched next summer.

Adresta, a Zurich based start-up, digitally connects watch manufacturers with their retailers and end users by transforming the timeless paper certificates into encrypted digital certificates thus making it possible to follow the high-end timepiece during its whole lifecycle. The company's watch portfolio is a tamper-proof solution that makes the history of every produced watch accessible, providing trust and transparency. Every step from manufacturing, guarantees, certificates, to servicing and the passing on to the next owner or inheritor can be securely stored in the Blockchain.

Adresta's approach comes with several benefits to the parties involved. A direct communication channel allows the manufacturer and retailer to interact with specific customer groups and provide them with a new customer experience. From the watch owners' perspective, the benefits are multiple: they can easily travel and cross borders with their watches without the risk of encountering problems and wasting time at customs when not carrying their watches certificates with them; they can track the servicing of their watches; they can even retrieve and identify stolen timepieces and have proof of insurance. Finally, the seamless history of the watch results in a higher value of the timepiece in the pre-owned market.
May 14, 2020